We Are Not "One Size Fits All"
We understand that not everyone's needs are the same, and that is why we craft a specific internet marketing strategy for each individual client. We work to achieve specified goals tailored to increase visibility, lead generation, and revenue.
Built for Your Audience
Through analysis, we identify and pinpoint the motivational factors that lead your audience to an action like buying a product, or signing up to receive promotions or information. We tailor campaigns that entice your audience to take action, connect with them through appropriate marketing channels, and engage them with meaningful and relevant communications.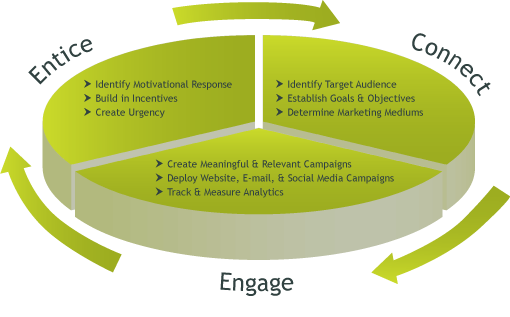 On-line Reputation Management
On-line Reputation management is vital in maintaining brand integrity. We ensure that negative comments from customers/clients or others are proactively addressed. Addressing an un-happy customer on-line, in a non-defensive and proactive way, keeps the integrity of your brand. Resolving issues is a good way to get people talking about you in a positive light.
Erroneous information can hurt your on-line reputation, and may lead to a loss of potential revenue. We will address misunderstandings, unfounded reviews and opinions, and fraudulent information about you on-line to ensure that your reputation remains intact.